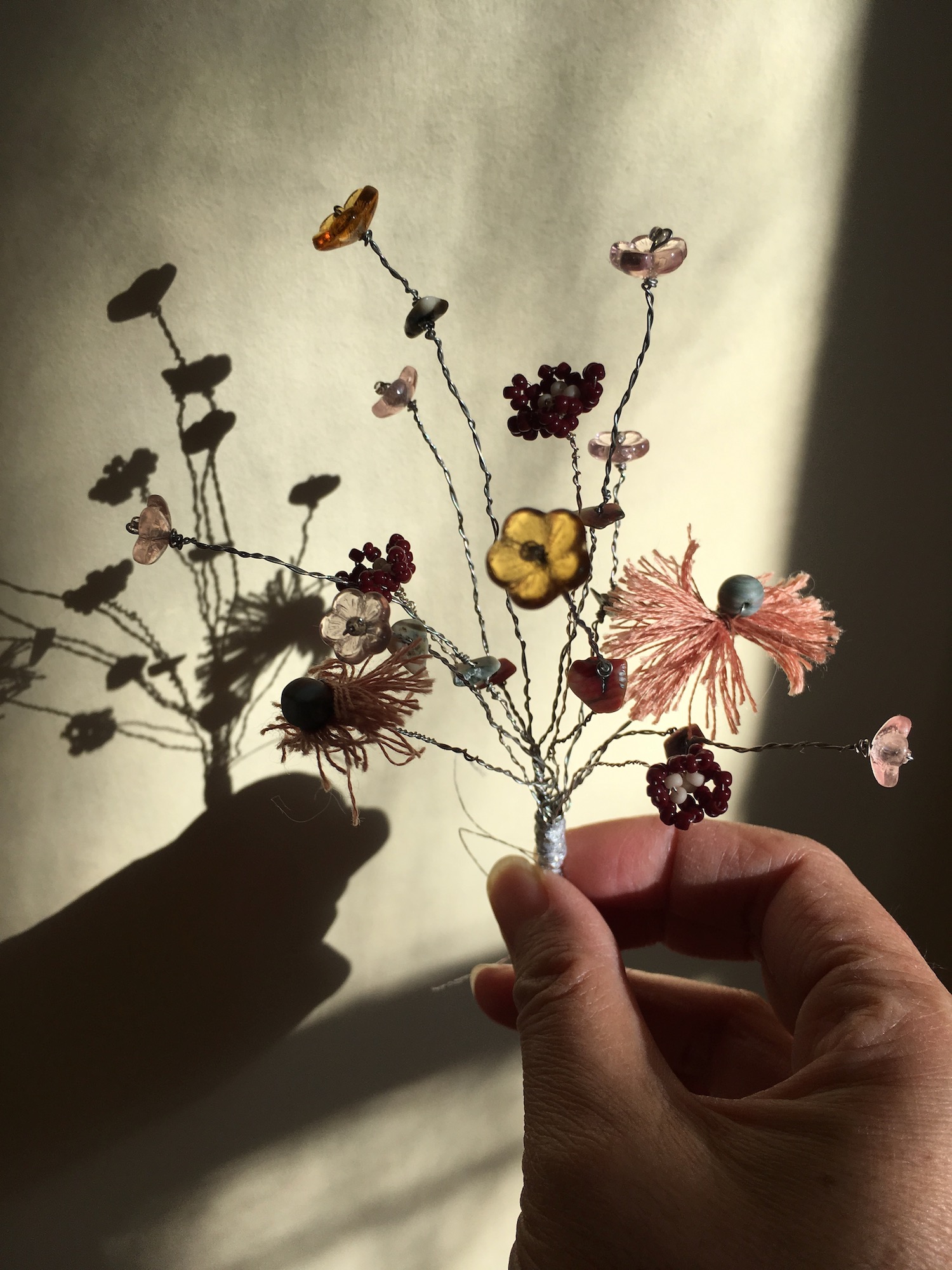 bouquet, rosy mix no. 1
For an everlasting burst of unique color and texture, a layering of beaded and furry flowers - designed and made by hand in Marin, California. The floral part of the bouquet measures approximately 4 inches at its widest part (somewhat flexible depending on how you gently shape it) and 4 inches tall. The silver floral tape and silver thread wrapped stems are about 1 1/2 inches tall. The bouquet is perfect for smaller vases. The vase shown in the photo is not included. The uniquely textured waxed linen vase/vessel was made by my husband. More of my husbands basketry work are in the baskets category of the shop.
Materials include silver craft wire, glass seed beads, vintage Czech beads, beads collected and gifted to me over time, embroidery floss, floral tape, silver thread.